Hello Fiber Arts Friends!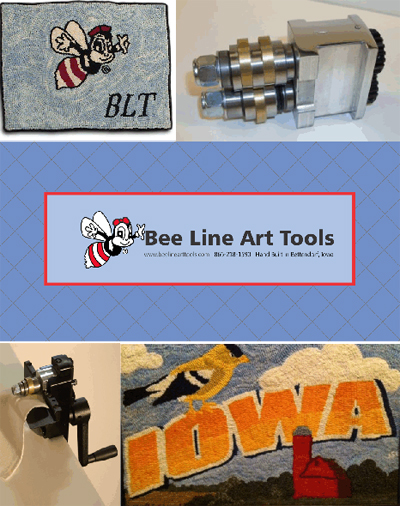 Is this winter ever going to end?!
My guess is that you are feeling the same way if you are among the majority of the country that has been snow-bound and suffering from below freezing temps for these past several weeks. Our solution to that is to stay in where it's warm and GET BUSY HOOKING RUGS!! This is a great time to spring forward on those projects, and what better way to do that than with the RIGHT equipment to cut your wool!
Please contact one of our distributors or order online directly, and we will get you "hooked" up with our favorite Bee Line products that will make your rug hooking life a little easier and even more JOYFUL!
Warm wishes from our family to yours!
Bee Line Art Tools